Early Careers
Becoming one of our expert Business Technologists all starts here. Never stop learning.
Becoming one of our expert Business Technologists all starts here. Delivering the kind of innovation and level of service our clients expect means you'll need to be at your best. We'll invest in you to make sure you excel.
Our apprenticeships, internships and graduate programs are designed to develop your business acumen and prepare you for the challenges of the world of work. Real responsibility from day one and building on your life and learning experiences will form the foundations of your future career with us.
Search Apprenticeship Opportunities
Search Internship Opportunities
What we look for
Our clients expect more of us so we'll expect more from you. We look for the brightest and best of graduate talent. This means you'll need intelligence, curiosity and a head for problem solving. Tenacious, ambitious, imaginative and diligent; in short, you'll be the complete graduate package.
What we look for
We value individuality too. Our clients and the problems they expect us to solve are as diverse as our people. We're less interested in where you come from and more interested in where you have the potential to go. Be driven, be passionate and, above all, be you.
What we look for
We're all about digital services. But first and foremost we're a people business. So you'll need to be a people person. The ability to forge trusted partnerships with our clients, understand their needs and communicate the complex, simply and clearly will all be crucial in your armoury of skills.
What we look for
Learn fast, learn often. Intelligent minds with a thirst for knowledge thrive at Atos. So you'll be proactive in staying ahead of the game. Technology moves pretty fast; you'll need the energy to keep up with the pace.
Internship Program
Whether it's for a 6 or 12-month placement, we'll offer you on-the-job training and support, along with the guidance and direction you need to shape your career your way. These are available locally within your own country or internationally for those with necessary language skills and aptitude.
Search Internship Programmes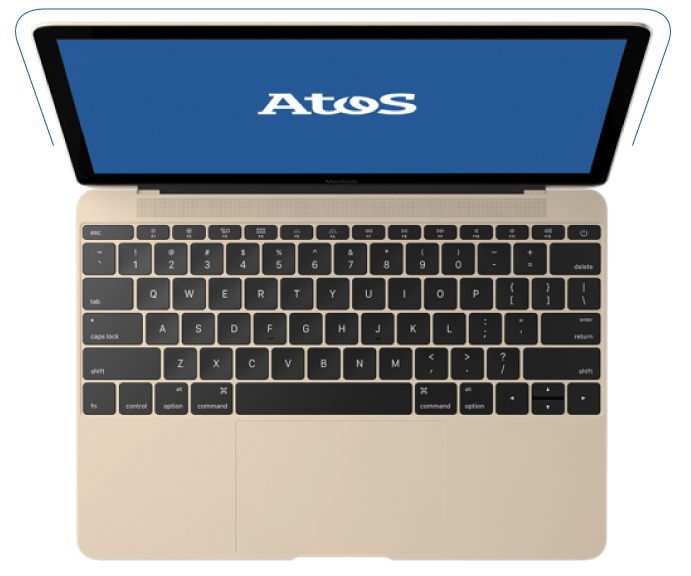 Immerse yourself in real-world projects. Adapt your classroom learning to business needs. Get a feel for what it's like to work at Atos.
We like to focus on fresh talent right from the word go. That's why we offer skills development programs and career pathways across our various business and market sectors, all over the world. Whether you want to focus on a technical or management route, you'll find support across the entire Atos community.
Employee Stories
Whichever way you look at it, a career at Atos is filled with possibilities. One angle we thought you'd find particularly useful, was to see life through the eyes of people who live it every day. Our people. Here are some of their personal takes on Atos.
IT challenge
This is an annual competition open to student teams from around the world. You can be from any grade – except PhDs – and your team must consist of at least two people but no more than four. Universities may field as many teams as they wish.
As a forward-thinking IT organisation, we believe in investing in the future. This competition is a chance for students to show us what their capable of – just as our Business Technologists do, day in, day out. It's also a great opportunity for us to showcase the talents of the next generation of IT professionals who will shape the businesses of the future.
Learn More